---
Updated: 04/29/2023
It's a new era in Detroit, and as America's "underdog", the city is in the fight of its life to rebuild and be reborn. Detroit is determined to beat the odds…and the naysayers! New stadiums, new housing, and neighborhood revitalization are all underway. But part of Detroit's soul is still absent, abandoned, isolated, alone, and desperately wanting to be found again. What is this "soul" that is still missing? As the Detroit Renaissance continues, there is a phoenix rising again to the west, and ready to come home to its people. The place? Michigan Central Station – The former "crown jewel" of the Midwest!
So how did we get here, and what lies ahead?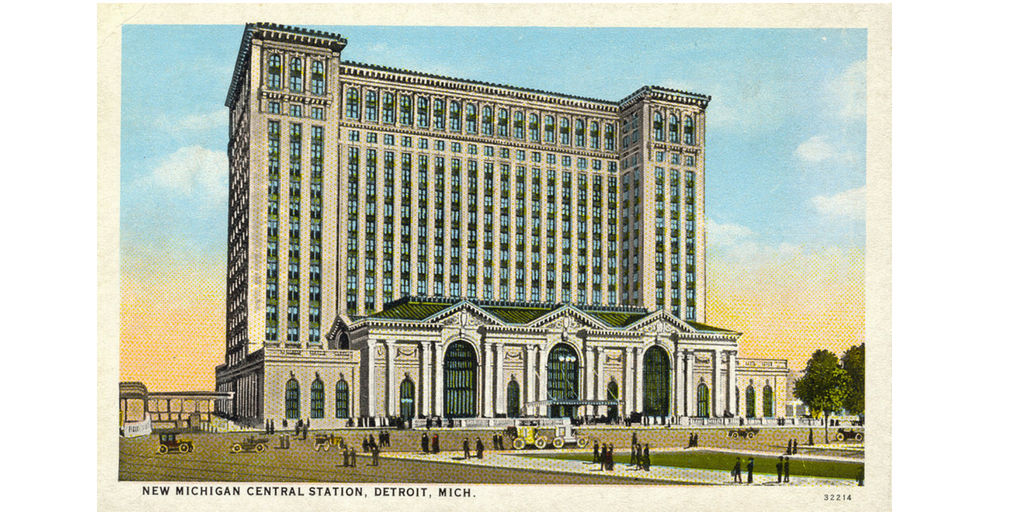 City of Tomorrow?
---
Hopefully, the recent Michigan Central Station Open House is a sign of great things to come! I was fortunate enough to attend, and it was an incredible experience that I want to share with you all!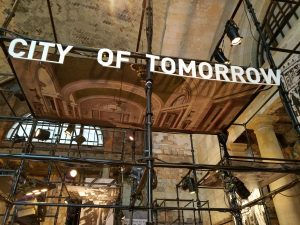 Living in the Detroit area for only ten years now, I knew little history about the station. So I learned a lot on this little historical journey through Detroit and the Michigan Central Station! Let's dive into the history made on this legendary site!


Michigan Central Station – History
---
Architecture and Style
According to the Michigan Central Station Wikipedia Page (2018), the building is of the Beaux-Arts Classical style of architecture. The station was designed by the Warren & Wetmore and Reed & Stem firms. They also designed New York City's Grand Central Terminal. Yes, that Grand Central Terminal!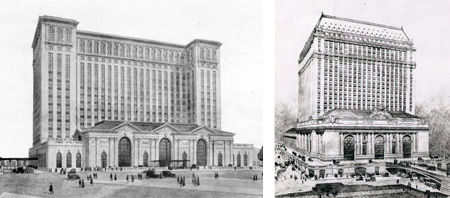 Photo: Architakes
Michigan Central was designed at the same time, and is seen as a spiritual "twin" to Grand Central in New York. Both were "flagship" train stations, built with the same level of detail, and were opened just six months apart.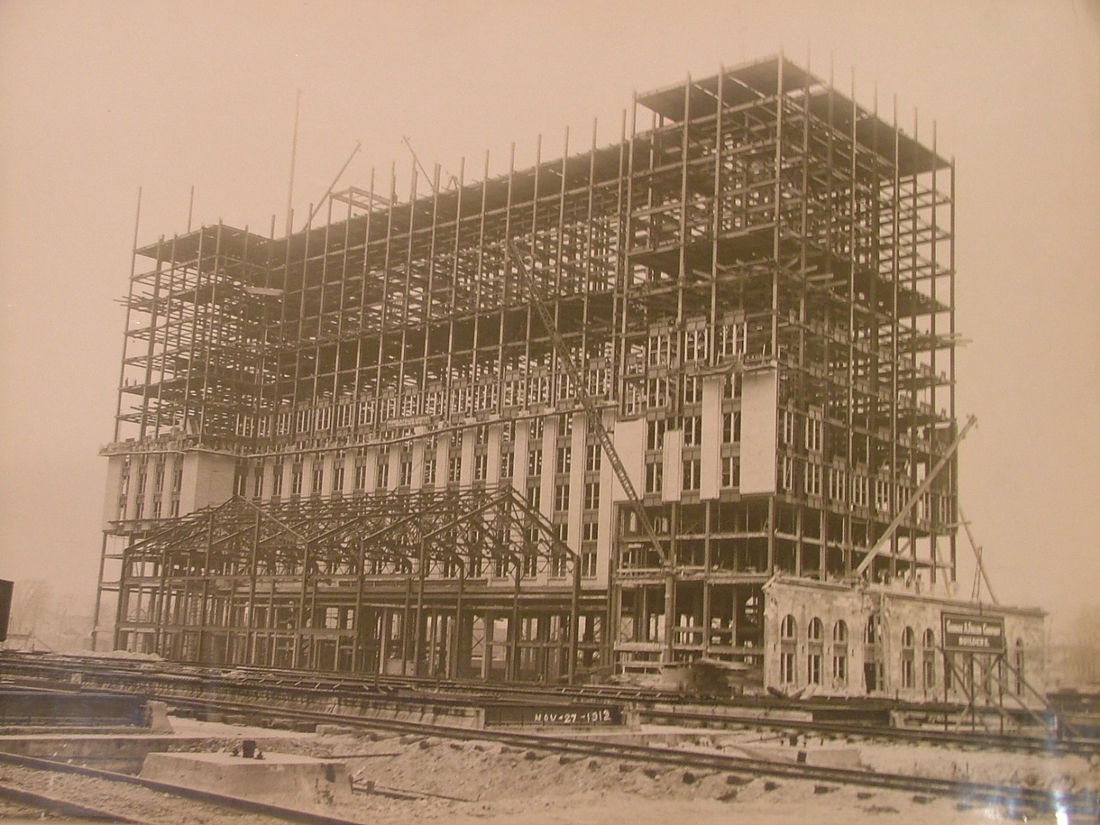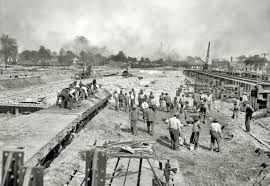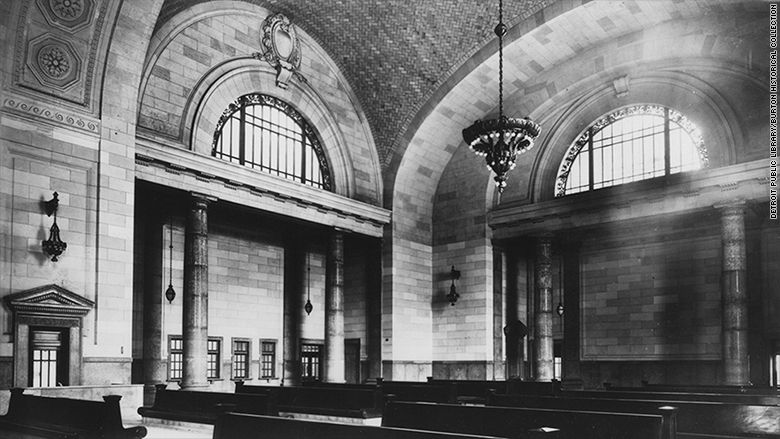 Michigan Central Station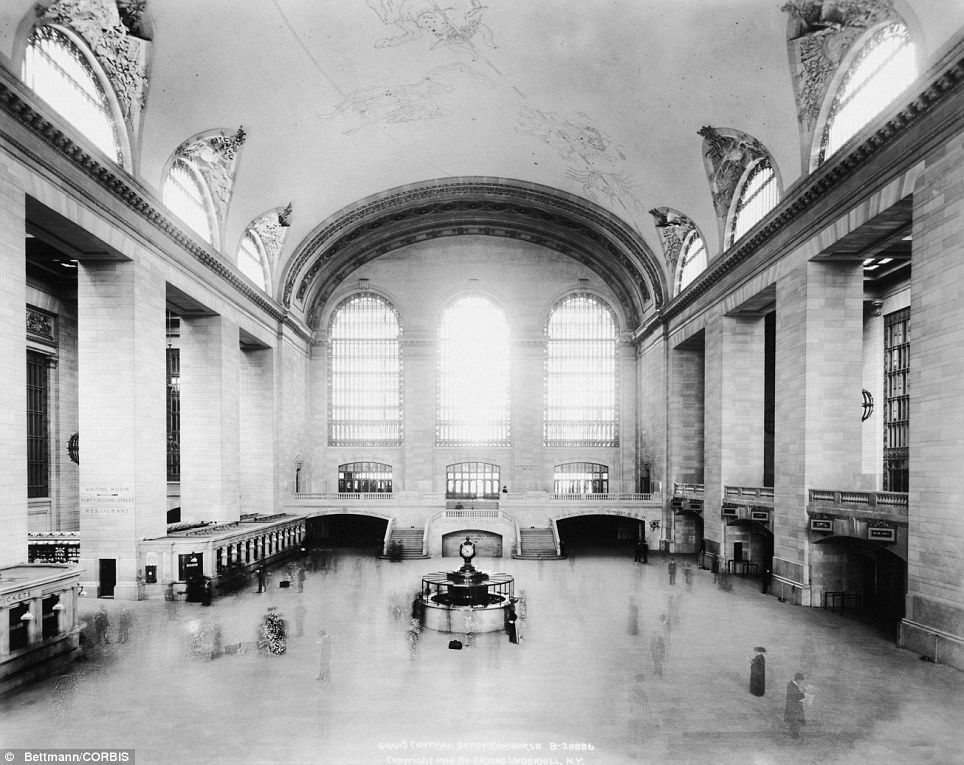 Grand Central Station
The price tag for this 500,000-square-foot building was $15 million when built and completed in 1913.
Station Layout: Before and After
The building is uniquely composed of two distinct sections: the train station and the 18-story office tower. The roof height is 230 feet to the top. The original plan for the tower included a hotel, offices for the rail company, or a combination of both. The tower was used only for office space by the Michigan Central Railroad and subsequent owners of the building. However, it is interesting to note that the tower was never completely used or occupied. Also,the top floors were never completely furnished and served no function. This fact is a surprise to many, as it seems a bit wasteful for a station of this size.
Photo: Detroit Public Library
Photo: Detroit Public Library
The main floor waiting room was modeled after an ancient Roman bathhouse, with walls of marble and vaulted ceilings. Before and After: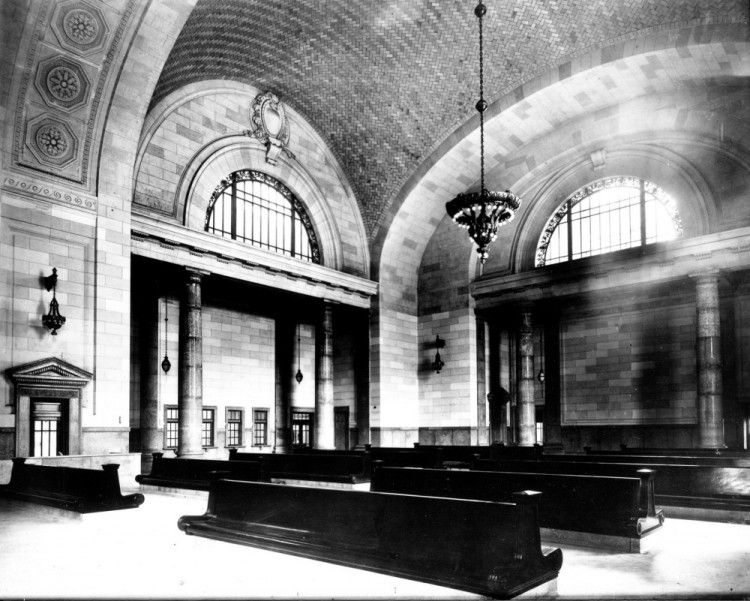 Jessica Trevino for Historic Detroit.org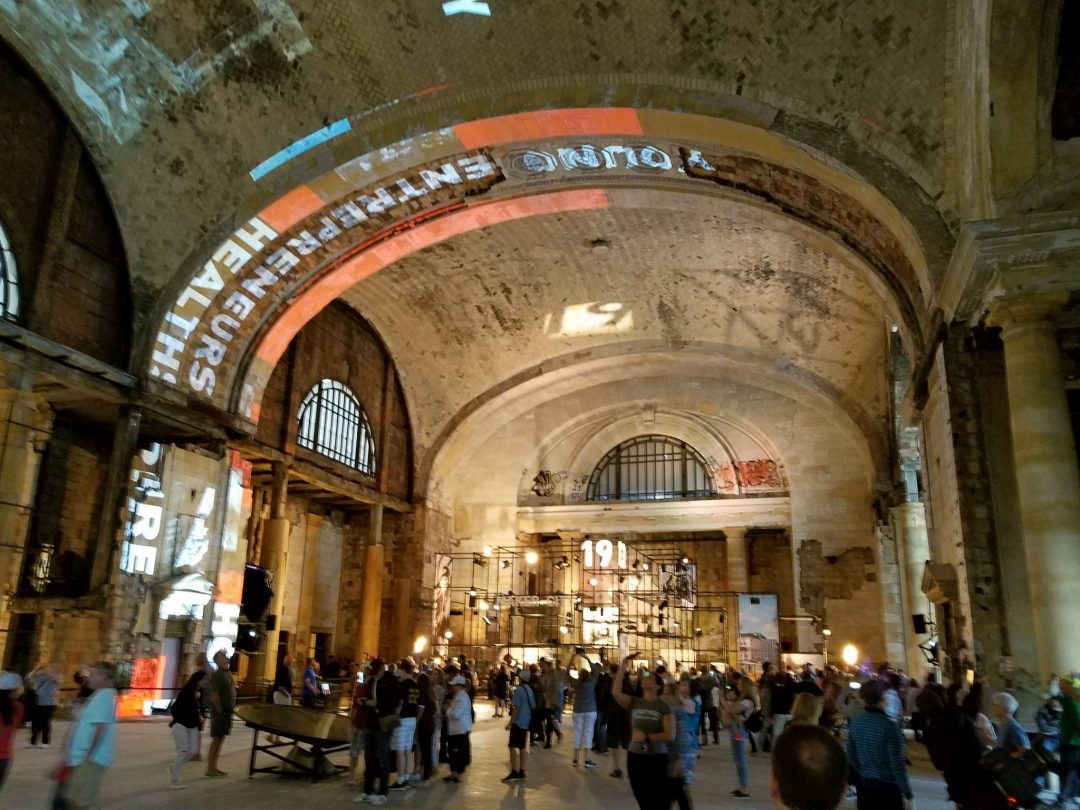 Michigan Central Station Open House - Main Floor Waiting Room
The building also housed a large hall, adorned with Doric columns that housed the ticket office and arcade shops. Before and after: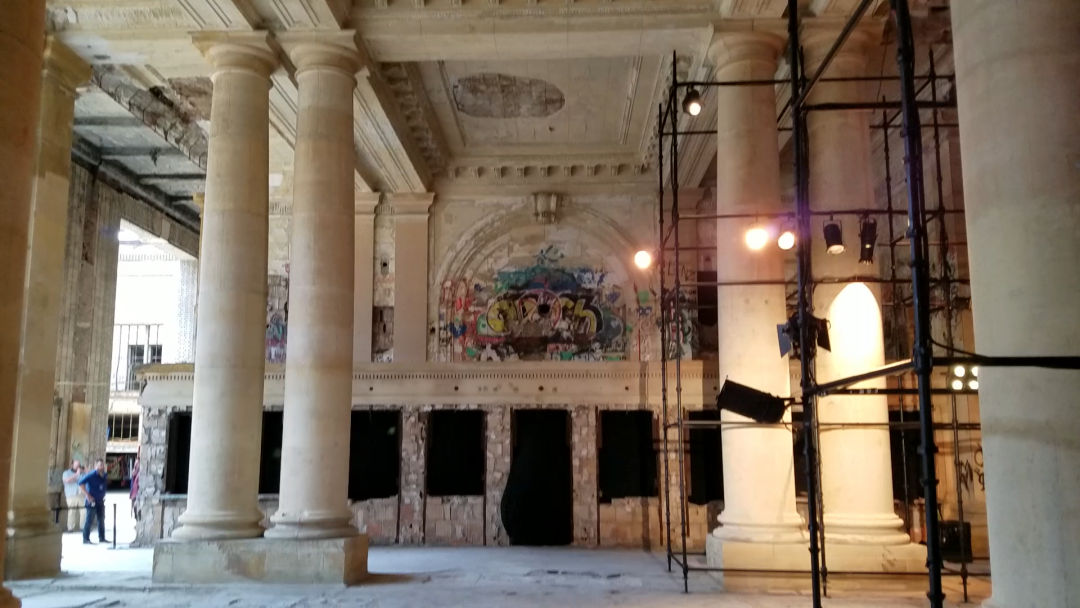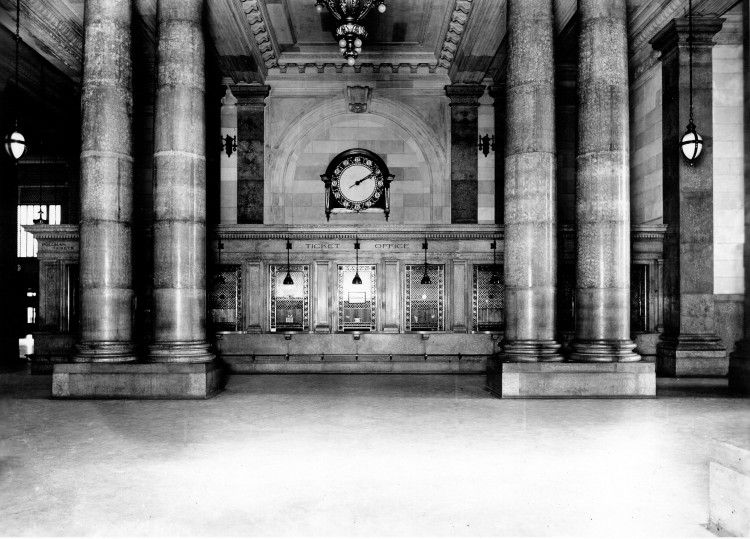 Jessica Trevino for Historic Detroit.org
Michigan Central Station Open House - The Great Hall
Beyond the arcade was the concourse, which had brick walls and a large copper skylight. From here, passengers would walk down a ramp to a tunnel from which the platforms could be accessed by stairs and elevators. Under the shed were ten passenger platforms, consisting of one side platform, and five island platforms along ten paired tracks. Before and after:Before and after: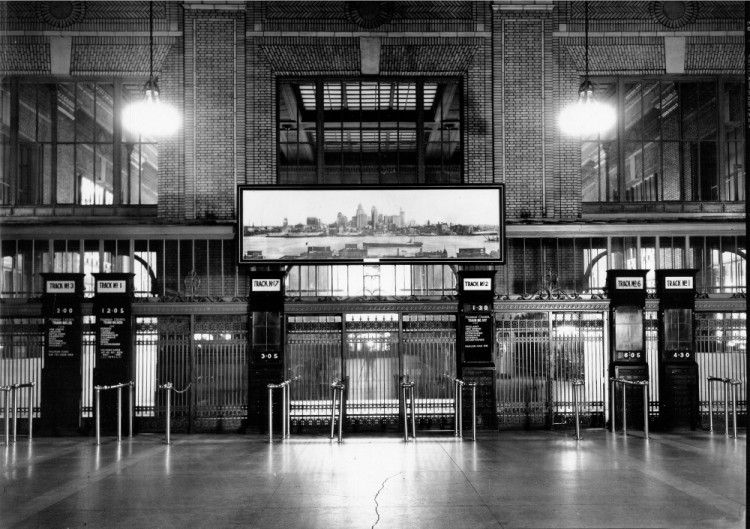 Photo: Detroit Free Press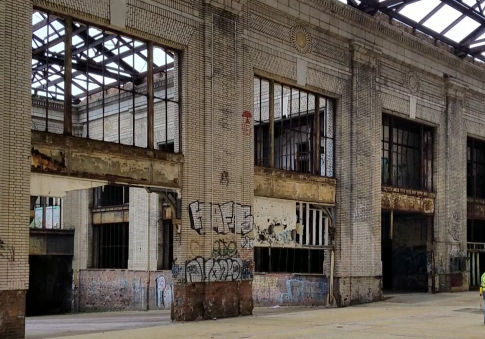 Michigan Central Station Open House - The Concourse


The Rise of the Car and Station Decline
The beginning of World War I saw the peak of rail travel in the United States. With 200+ trains leaving the station each day, passenger lines would stretch from the boarding gates, to the main entrance. In the 1940s, more than 4,000 passengers a day used the station and more than 3,000 people worked in its office tower.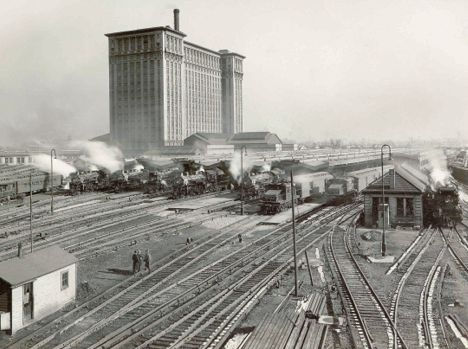 But sadly, a series of unfortunate events would add up to spell disaster for the beautiful train station:
Michigan Central Station was placed ¾ of a mile outside the city, in anticipation of future growth.

Due to a robust system of streetcars that shuttled residents to the isolated station, the negative impact of cars and parking were never a major consideration, or issue when designing and building the station.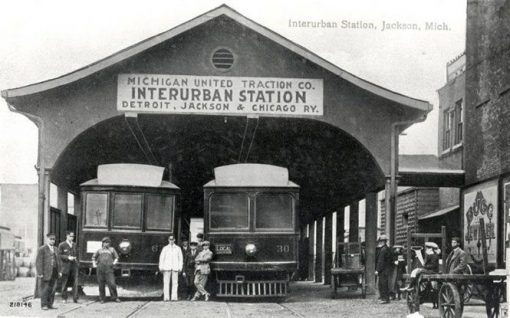 A grand boulevard that was planned from the Midtown area (heart of the cultural district) was never built. Thus, Michigan Central Station was never "connected" to the city, as originally planned.

Unfortunately, a few decades after Michigan Central Station was built, the streetcar line (main artery to city center) was discontinued. This was a devastating blow to Michigan Central Station, and effectively isolated the station from a majority of the population. More cars increased the need for parking, and reduced the need for passenger rail.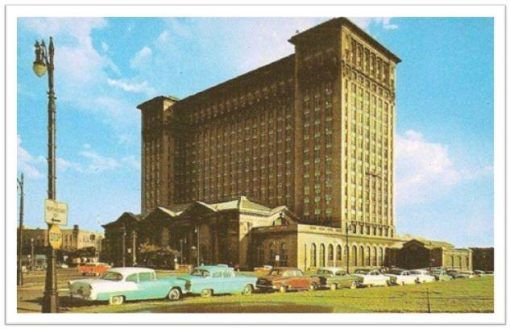 Photo: Detroit Public Library


Post-War to Current
Although surviving through World War II, largely from troop transportation, the post-war period brought a continued decline in rail passengers. As a result, Michigan Central Station was never able to recover.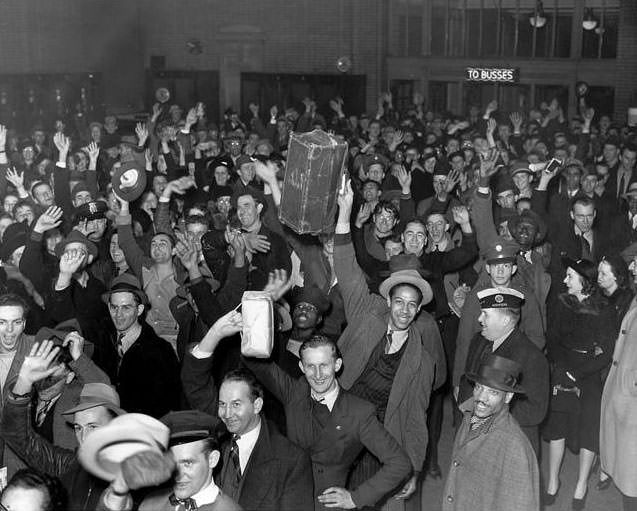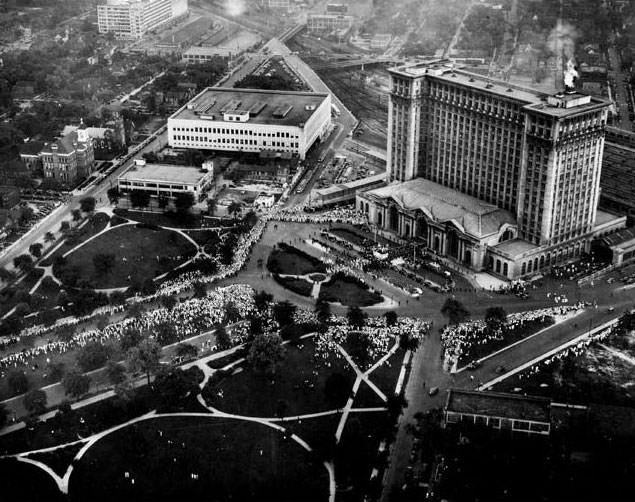 Michigan Central Station owners attempted to sell the station multiple times in the late 1950s and 1960s.

A majority of the station (waiting rooms, shops,and vendors) were then closed.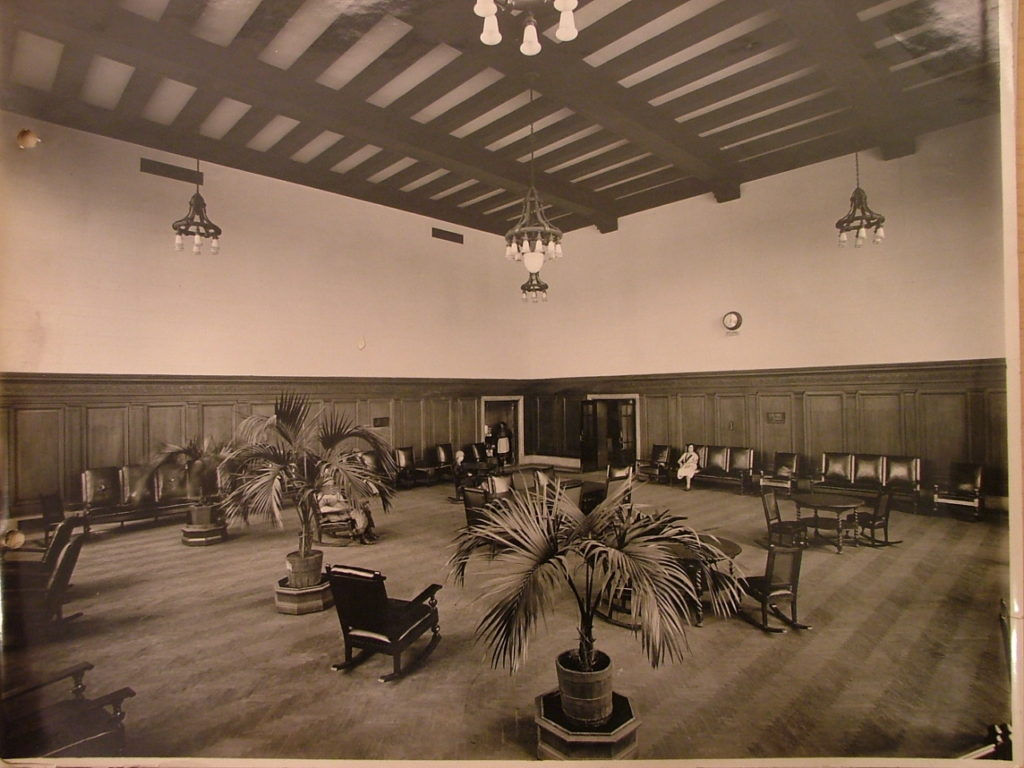 Photo: Detroit Public Library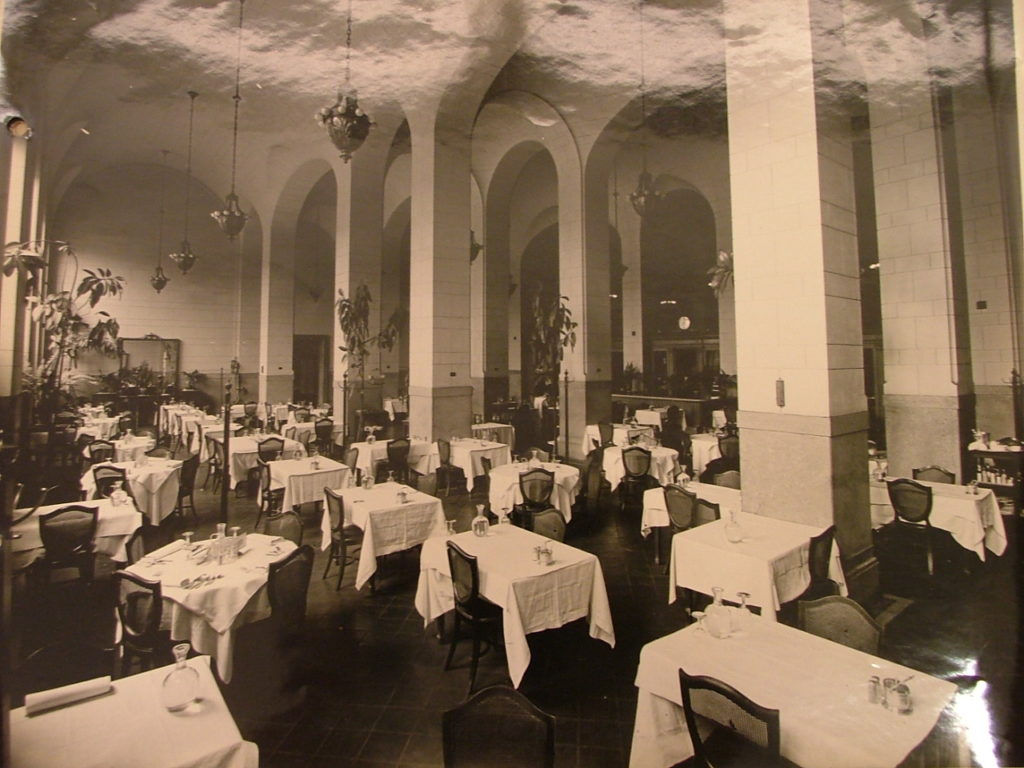 Photo: Detroit Public Library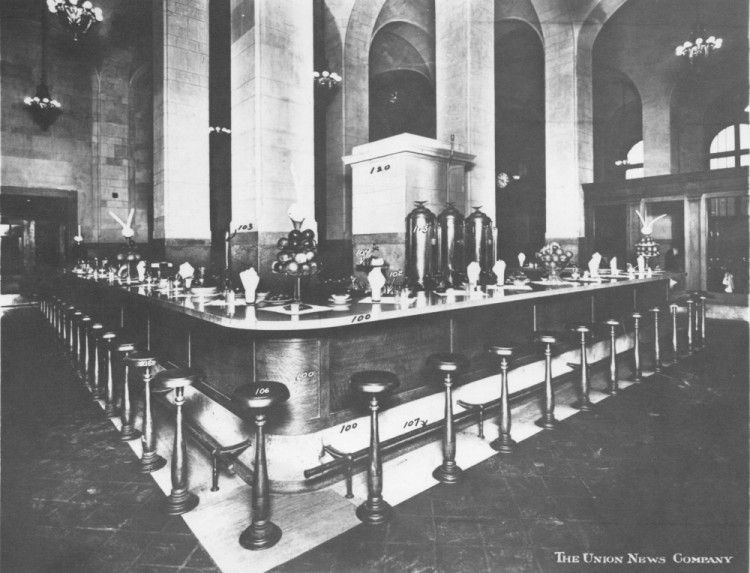 Photo: Detroit Public Library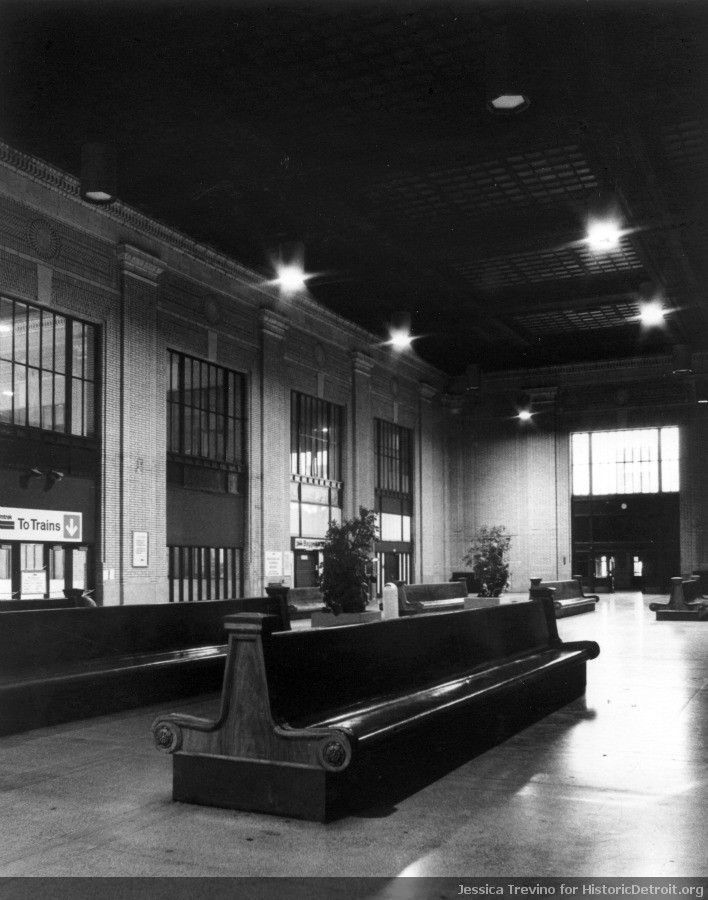 Photo: Detroit Free Press
Amtrak purchased Michigan Central Station in 1971, and reopened it in 1975.

Amtrak renovated the station in 1978, but this would not be enough to ensure its long-term vitality.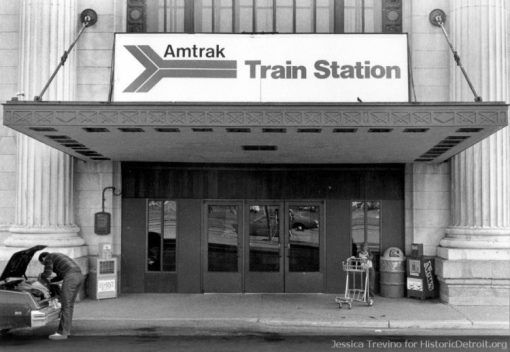 Photo: Detroit Free Press
Sadly, in 1988, it was the end of an era. The last passenger trains departed, and Detroit lost its "crown jewel" …Michigan Central Station. It was now left lifeless, abandoned, and its fall from greatness cemented its legacy as the most iconic symbol of Detroit's decline. This was a sad day for Detroiters.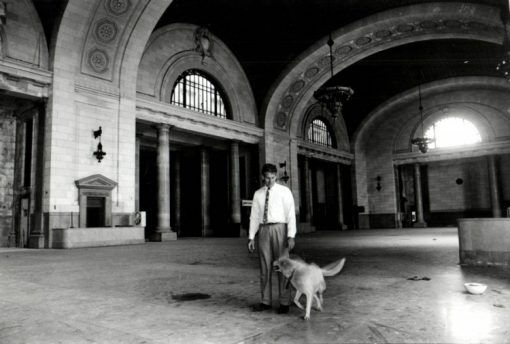 Photo: Historic Detroit.org
To make matters worse, from 1988 to present, little was done to preserve the station. A practical use for the property could not be found that would enable financing and restoration. Some failed efforts to revive the station included:
A casino.

Detroit and Michigan Police headquarters.

Homeland security offices (due to its close proximity to the Canadian border).
Michigan Central Station was left to sit abandoned, in ruins from decades of neglect, and almost completely stripped of its original defining features – lights, chandeliers, windows, gates, wood trim, marble, flooring, etc.
Michigan Central Station – Historic Preservation
---
The Michigan Central Station luckily achieved historical status, and was subsequently added to the National Register of Historic Places (NRHP), in 1975. At least now the old station had some level of historical designation and protection. This designation would prove valuable though, as the Detroit City Council voted to have it demolished and torn down, as recently as 2009!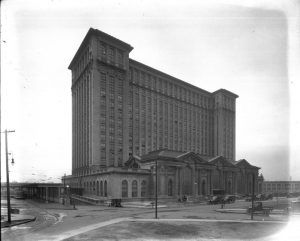 Although the City of Detroit considered the building a "Priority Cultural Site" in 2006, the City Council in April 2009, passed a resolution to demolish the station. Seven days later, Detroit resident Stanley Christmas sued the city of Detroit to stop the demolition effort, citing the National Historic Preservation Act of 1966 (Wikipedia, 2018).
Preservationists successfully saved Michigan Central Station from demolition! Hooray!
Current preservation efforts to date:
The Michigan Central Station Preservation Society formed as a non-profit to bring awareness and information about the Michigan Central Station.

Ford plans to preserve some of the train tracks behind the station, in case passenger trains come back in vogue.

Structural experts spent six months examining the 1913 train station and found it structurally sound.
Ford has received about two dozen calls from people considering returning lost or stolen objects from the train station. The long-lost, stolen clock…returned just before the open house!

And the Ford Motor Company is now in the process of restoring the Michigan Central Station to its former glory!

Read more from the Detroit Free Press HERE
Jessica Trevino for Historic Detroit.org
While Ford works on their new "house", do you have a restoration/renovation project, big or small? Just like Michigan Central Station, you'll need a master plan for the restoration and renovation work. Check out Project Planning 101 over at My Old House"Fix".
Read HERE for more MOHF blogs on Historic Preservation.


Michigan Central Station – Still Closed to the Public?
---
Well, yes and no…but officially, yes.
No Trespassing!
In the past, urban explorers and trespassers could still gain access for photos, exploring, and much worse (looting). The recent owners, The Ambassador Bridge Company,secured the station with new windows, fencing, razor wire, some lights, and security cameras. The station remains "officially" closed to the public.


Michigan Central Station Open House
Hey, did you hear the news? Ford Motor Company just closed on a new "house"! And its a BIG one, with a lot of curb appeal!!
Outside of a few special events, a recent party with Big Sean, and movie filming, it is "officially" closed, but recently one exception has emerged – The Michigan Central Station Open House event – extended to Monday 6/26.
This is an amazing opportunity to get a final "up close and personal" view of the Michigan Central Station ruins, before it undergoes restoration activities associated with the new Ford Motor Company ownership. This may be your last chance!!!

Michigan Central Station Open House
Self-guided tour, while visually stimulated by video graphics displays.

Graffiti artists painting depictions of Michigan Central Station, on canvas.

Historical displays of images and artifacts.

Ford vendor demos.

Dr. Nitro's Liquid Nitrogen Ice Cream Social
Michigan Central Station Open House - Ice Cream Social
Michigan Central Station and Ford, Returning to Their Roots
---
It seems a bit ironic, don't you think? The company (Ford) that led to the decline in passenger rail traffic, so many decades ago, would now be the savior that steps in to revive Michigan Central Station. But nonetheless, here we are!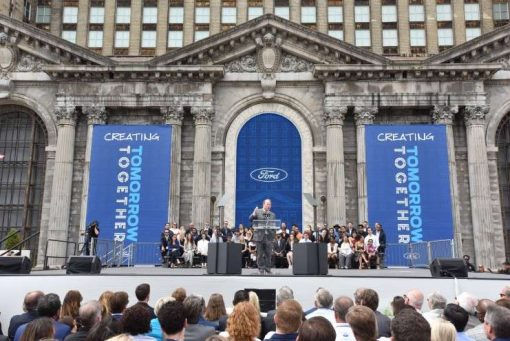 Photo: Ford Motor Company
Ford's New Campus Vision
Will there be life after death for the iconic Michigan Central Station? There will be, if Ford Motor Company has its way! In much of a surprise to everyone, Ford Motor Company announced in May 2018, that it was the new owner of Michigan Central Station!
Ford describes its new campus "vision" as – talent intersecting technology:
Michigan Central Station, set in Detroit's historic Corktown neighborhood, is meant to be the "centerpiece" of Ford's new campus.

The future home and innovation hub for automotive mobility – Ford's base for autonomous and electric vehicle strategy teams.

Ambitious plan to have 2500 Ford employees based at Michigan Central Station by 2024.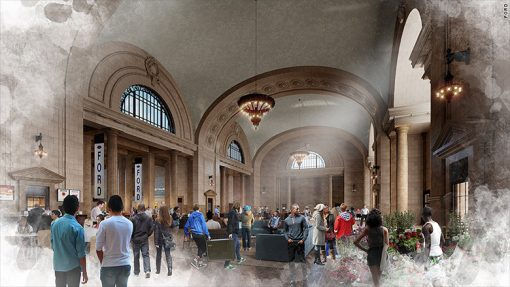 Photo: Ford Motor Company
Other Proposed Uses
Mixed-use facility with some "public access" and retail space – TBD.

Additional office space for 2500 more workers (tenants).

Additional housing, apartments, penthouses – TBD.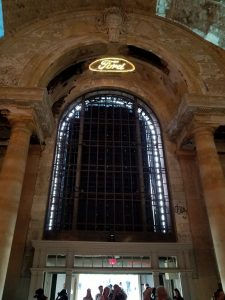 There will be a lot more details to come from Ford, as final plans for the Michigan Central Station emerge, so stay tuned all you Ford fans and history buffs!
A Return to Greatness?
---
In conclusion, only time will tell if the Michigan Central Station can, and will return to its former glory. While almost every last bit of history has been "picked clean" from the station, with Ford Motor Company now stepping in, this vision looks more promising, every day. Detroit may just get a part of its "soul" back. I know everyone is waiting in anticipation for the rebirth of the "crown jewel" of the Midwest! I know I'm hopeful! What about you?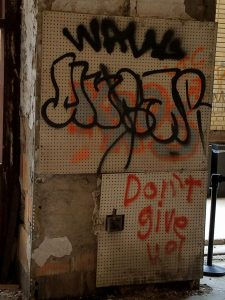 Lastly, let us remember. I'll leave you with this long-lost historical video of the station (1987), and probably the last good shots of Michigan Central Station before it closed forever! Enjoy!
Michigan Central Station - 1987


Best of luck, and keep on Fixing!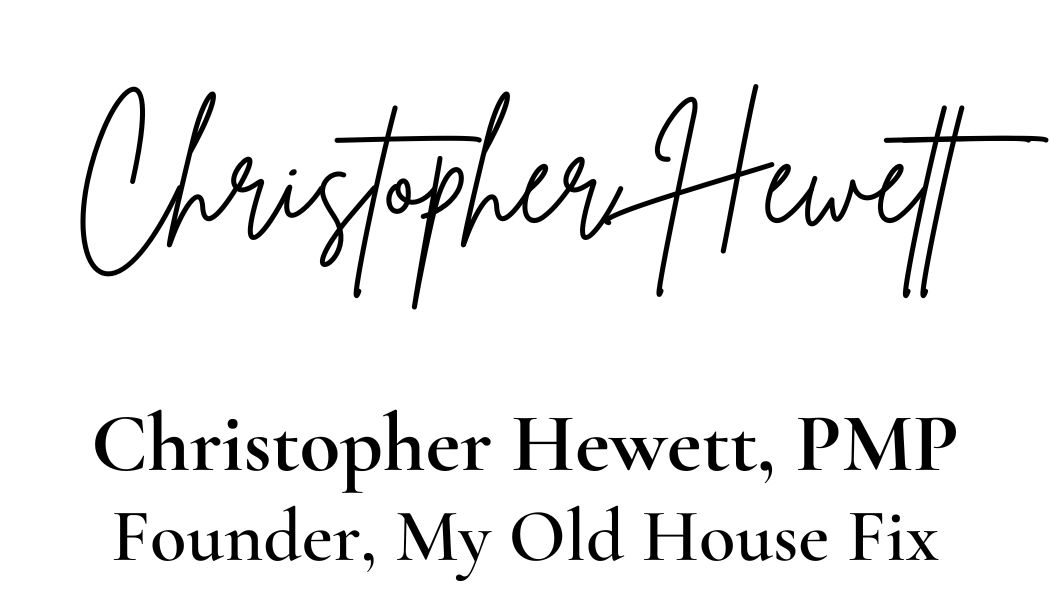 For more info visit: www.myoldhousefix.com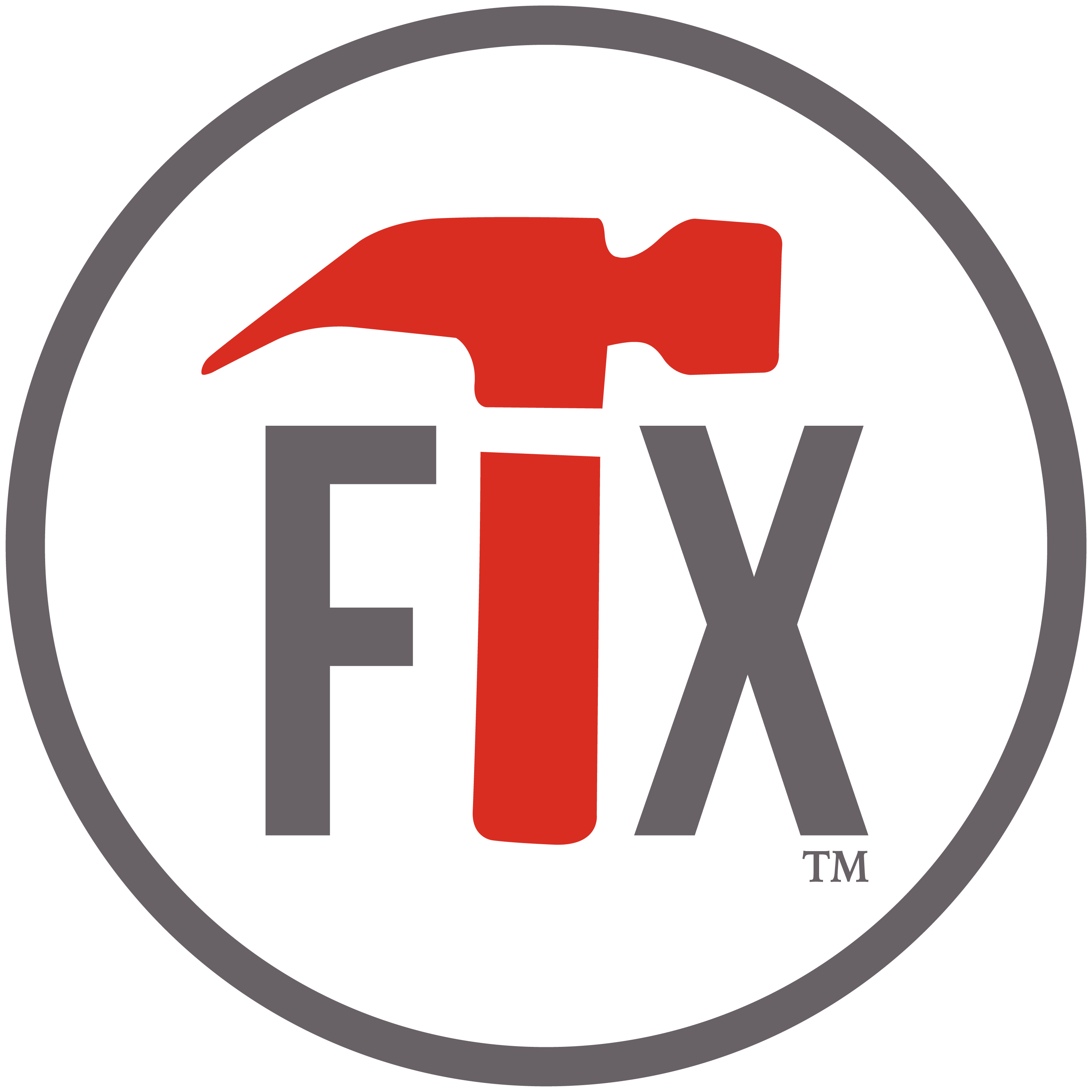 Posts may contain affiliate links. If you use these links to buy something, we may earn a small commission (at no additional cost to you). Full disclaimer HERE.


---